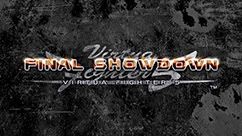 I forgot to post this earlier, but if you've been to VFDC as of late you will know that iPlayWinner is currently streaming VF5FS from PAX at Gameworks. If you hurry you can catch the last 30 minutes of it (From the time it is posted here).
http://twitch.tv/iplaywinner
Hurry and catch this stream and show your support for this!